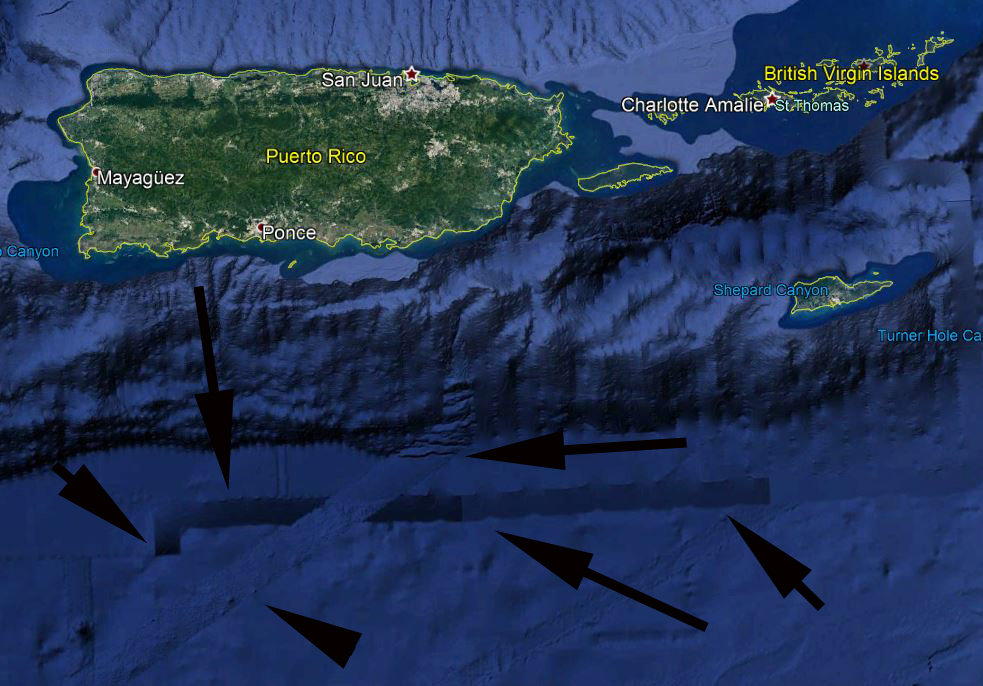 There are several publications and posts circulating that claim that fracking and drilling and giant tunnels have caused the earthquakes in Puerto Rico.
These are not tunnels they are artifacts where data from different sources of data, satellites and ships, are patched together.
The diagonal line looks like a route a survey ship took, and the data ended up being slightly different to the surrounding data. Looks to be higher resolution.
The gigantic size that these "drillings" or "tunnels" would be are almost impossible for man to create.
The a recent earthquakes are the reason people are being misled by fake media that the lines are tunnels and those tunnels are causing the earthquakes.
Please see https://www.youtube.com/watch?v=_NBFjVY6kKc